MPC Vote on Thursday Could Result in Rate Level Some Homeowners Have Never Seen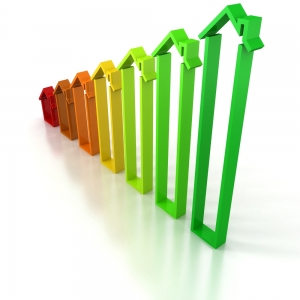 The Bank of England's Monetary Policy Committee (MPC) will be meeting this Thursday after having not met since September. The meeting had been due to follow the budget announcement today which would have either put more or less pressure on the MPC to respond to inflation. When the mini budget was announced earlier in October, forecasts shifted from the MPC hiking the rate by 0.50% to a possible 1.0%. The budget has now been delayed until 17 November by the new Prime Minister Rishi Sunak. Currently most polls show economists planning for the meeting to result in a 0.75% increase that would shift the Bank's standard base interest rate to 3.0%.
A 0.75% would be the largest rate hike since 1989 and the resulting 3.0% would be the highest since the 2008 financial crisis. Both of those statistics stress the point that a large number of homeowners have not faced interest rates at the level that is expected by the end of the week. Lenders are sure to pull their lowest interest rate deals and replace them with ones reflecting the MPC decision on 3 November.
Borrowers have been feeling the impact of higher interest rates, but it has been shared frequently by experts that the result of this week's meeting will likely be a shock to most and the results of the impact will be seen in the months ahead.
Home buyers will be in a dramatically different scenario than home buyers from the past few years, especially those that bought houses during the height of the pandemic when the MPC lowered the base rate to an all-time historic low of over 300 years to just 0.1%. The rate remained until the MPC met last December and pushed it to 0.25%. It was the start of seeing rate hikes at each meeting held throughout 2022 so far. The November meeting will, if a rate hike is issued, be the eighth consecutive MPC meeting rate hike so far. It is not forecasted to be the last.
Home buyers are expected to find renting more appealing as the average rent is now lower than an average mortgage. Caution will set in as the economy continues to deal with inflation and interest rates keep climbing upward. First time home buyers will likely find affordability an issue without the release of government schemes set to keep them in the housing market.
The home buyers that purchased when the Bank's rate was at an historic low are coming close to having their term end if they chose a two-year deal. A majority of those home buyers locked in their low rate with a fixed rate deal and so far have been shielded from the rate hikes. All that will change when they come to the end of their term.
There will be others as well that will be coming to the end of their five-year terms and other term lengths. Homeowners that are nearing the end of their terms are being encouraged to shop for a remortgage sooner rather than later. There are some homeowners that are choosing to take on a penalty fee to end their current mortgage early to allow them to remortgage with current rates rather than wait until their term would end and possibly face much higher rates.
Fortunately, shopping for a remortgage is easy and fast to do online. Visiting a website of a remortgage lender could offer a quote in a matter of minutes. One lender after another and the homeowner has quotes to review to discover the best remortgage deal. It is also suggested that homeowners consider visiting the site of a remortgage broker, for they will offer quotes from numerous lenders and possibly exclusive deals making it a worthwhile and a one-stop online remortgage shopping experience to find quotes to review and compare.
The budget announcement on the 17th will provide the needed information for experts to more clearly predict the outcome of the next MPC meeting. However, no matter the outcome, whether it is a larger or smaller rate hike than expected, borrowers must be prepared to face strains to their household budgets not seen in decades while also dealing with inflation. This is why experts are encouraging consumers to take opportunities to save money when possible, and for homeowners the best strategy could start with shopping for a remortgage.
The final MPC meeting for 2022 will be held on 15 December. The November meeting this week and the final one next month could result in two more increases that will take the current bank rate of 2.25% to above 3.0%, which is a long way from the historical low rate of 0.1% of early December 2021.