Nationwide Reports Housing Market Strong but Slowing in May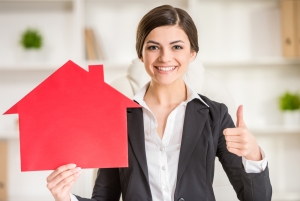 The latest data from Nationwide Building Society has been released and it reveals that the UK housing market has kept interest from home buyers but could be slowing. House prices rose in May faster than they had in April with a 0.9% increase versus the 0.4% recorded for April. However, the annual rate declined slightly to 11.2% in May from the 12.1% recorded in April, which was attributed to lower house prices than the same time last year.
The slight slowdown is being viewed by experts as a possible start to what will be a steady and slow decline in the UK housing market throughout the year. A slower market is seen as inevitable due to rising inflation, and consumers facing warnings of continued strains to their household budget due to the current economy.
Because of the constant trend of record breaking house prices, home buyers have faced more expensive property costs along with higher interest rates. This could be causing difficulty for first time buyers in their ability to pass affordability rules. Along with the need to save for higher deposits when savings is difficult, it could be shutting first time buyers out of the market. Without first time buyers strongly present in the housing market, a slowdown will be felt.
Not only are new builds often targeted for first time buyers, but their activity in the market is vital to keep movement in the market as they are needed buyers for starter homes which allow homeowners to sell and then upgrade to a larger property.
The months of June and July could show continued strong demand in the housing market as buyers respond to the Bank of England's Monetary Policy Committee (MPC) once again hiking the standard base rate. The rate has been pushed higher at each of the last four consecutive MPC meetings in response to growing inflation. The next meeting of the MPC is this month followed by one in August.
If the June meeting results in yet another interest rate hike it could keep demand strong in the market. Hopeful home buyers will be seeking to finalize their shopping before facing more and more expensive interest rates.
Robert Gardner, Nationwide's chief economist, remarked, "We continue to expect the housing market to slow as the year progresses. Household finances are likely to remain under pressure, with inflation set to reach double digits in the coming quarters if global energy prices remain high."