Nationwide Reports Record House Price and Continued Strong Buyer Demand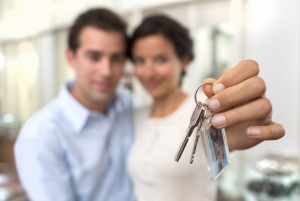 House prices have increased by the fastest annual rate since August 2014 according to the Nationwide Building Society. The dream of having a home to better suit the pandemic lifestyle has helped drive demand as well as the savings offered by the soon to end stamp duty holiday. The tax relief deadline is the end of June at which time there will be a discounted tax and then it will go back to normal levels at the end of September. There is not an expectation at this time that the stamp duty holiday will be extended as it was in March.
The UK Nationwide average house price index increased by 1.8% in May from April, with the average house price reported at a record setting high of £243,000. The annual comparison reveals an increase of 10.9%.
Nationwide chief economist, Robert Gardner, stated that people are spending more time at home and the desire for larger dwellings is fueling demand in the housing market.
Their report stated that a third of home movers and home buyers were keen on finding a property with a garden or green space to enjoy the outdoors.
Some are calling the desire for more space in the home and outdoors as the "race for space" due to the strong demand and buying activity in the housing market.
Another factor contributing to the busy activity of home movers and home buyers is the low interest rates being offered by lenders. Due to the demand in the housing market, lenders are anxious to be the choice in providing mortgages to the many buyers. Competitive products have been offered to entice borrowers to their deals.
Likewise, those choosing to stay put in their current homes are finding there are very attractive remortgage deals with savings due to low interest rates. Many homeowners are using remortgages to turn their built up equity into cash and investing in home improvements to create their dream home out of the one they currently own.