New Homeowners at Risk of Being Out of Reach of a Remortgage Safety Net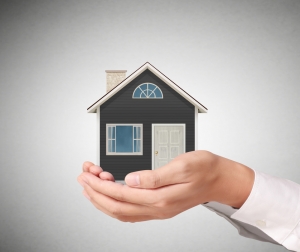 As interest rates rise, many homeowners are at risk of going into negative equity. It is thought there are almost 90,000 homeowners that could find themselves owing more on their property than the value of it. Home values are expected to decline as the housing market loses home buyers. New homeowners that purchased their properties when the Bank of England's standard base interest rate was at an historic low, namely in 2020 and 2021, are likely the most at risk.
These new homeowners will have likely chosen from historically low interest rates from their lender, and are more likely to have purchased their home when the housing market was experiencing a buying frenzy when prices were rapidly climbing. Their mortgage terms could be coming to an end and the opportunity to remortgage to a fixed rate deal could protect them from paying more than necessary.
However, as home values decline and interest rates rise, the homeowner caught in negative equity will be out of reach of a remortgage. This will leave them at the mercy of paying a repayment connected to interest rate levels much higher than they were used to paying.
Perhaps the homeowner mortgaged their home near lender rate levels of 2 to 3%, while the average fixed rate offered currently is near 6.0% or higher.
Remortgaging is a path to securing a fixed rate to lock in an interest rate. After a mortgage term ends, without a remortgage, the loan is moved to the lender's standard variable rate (SVR). It is a risky situation when rates are rising, as they are now. The SVR is typically higher than the rate offered with a remortgage and it is subject to increases.
Those unable to remortgage are forced to endure higher interest rates. It could put extreme strain on a household budget. A strain costing thousands of pounds at a time when other strains are hitting budgets such as inflation and higher energy costs.
To allow for a remortgage, a homeowner in negative equity would need to pay down their debt to at least 5% under their property value or even more depending on the lender.
Some homeowners are trying to escape higher interest rates by remortgaging early. It would likely require a homeowner to pay a penalty fee to end a mortgage deal early, but for some it is worth the fee to allow remortgaging at current rates rather than possibly higher ones when their term would end. It also could allow for a longer term rather than allowing the term to end and costs to mount with higher interest rates.
Ending a term early is not the right chose for all homeowners. It is an option that should be researched, and experts could be questioned before decisions are made.
While not all homeowners are at risk of going into negative equity, they should still shop for a remortgage. It could offer savings. It could offer safety from rising rates with a fixed rate deal.
Shopping for a remortgage is easy to do online. In a matter of minutes, a remortgage lender website could provide a remortgage quote to review. The more lender sites visited, the more quotes to review and compare. Shopping online with a remortgage broker could offer quotes from a variety of lenders to quickly and easily compare. Brokers might also have exclusive deals to discover.
While a remortgage might not prevent one from going into negative equity, at a lower and set rate in comparison to a typical SVR, there is more hope the repayments will be affordable and there is a safety net against further increases. The homeowner would at least be more likely to survive the higher interest rates.
The Bank's Monetary Policy Committee (MPC) has increased the base rate during each of the last eight consecutive meetings. The rate was increased in November to 3.0%. Last December the rate was at an historic low of 0.1%. At next month's meeting, the rate is likely to be increased by 0.50% to 3.50%. In one year, the rate would have moved from an all time low to the highest in decades.
The Bank's rate is forecasted to increase to near 5.0% next year. Meaning many homeowners are going to be facing higher interest rate offers than they are now, and the rates currently available are already of concern to experts.
Those same experts are the ones encouraging all homeowners to shop for a remortgage and determine what deals are available and how much of a savings could be found. Doing so sooner rather than later is highly encouraged.