New Year Offers New Savings for Homeowners with Remortgage Opportunities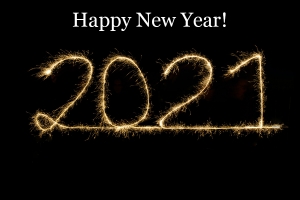 The New Year is here and with it new opportunities for homeowners to start looking for ways to make their home property the real investment it was meant to be and it can all start with a remortgage. In buying a home, it is likely the most expensive purchase ever. It isn't meant to steal away income and become a bottomless pit of expenses, but rather an investment. You own it, and there are ways to make it work for you as well as offer you a safe and comfortable dwelling to live within.
Remortgaging can not only offer a savings with a lower interest rate, but it can put cash in hand to complete upgrades and improvements. These upgrades and improvements could offer a better home in which to enhance your pandemic lifestyle, but also to increase the value of your home. One has only to turn the built up equity in the home into cash through a remortgage.
Having a plan to not just uphold, but increase the value of your property offers an investment for when you are ready to sale to move into a larger property, or move to downgrade. Some homeowners are upgrading their homes to in turn move within the next few years. No matter whether you plan to stay put or move home, a remortgage could make it easier to invest further into your home.
It should not be overlooked that while you are investing to increase the value of your home and make it more comfortable and better suited for your needs by turning the built up equity into cash with a remortgage, there could be substantial savings involved. No one wants to pay more than necessary. Saving money always feels good.
Low interest rates, fixed terms, higher loan to value offers, and other attractive remortgage benefits are available for homeowners planning to make the new year a smart financial one that sets them up to succeed not only in 2021, but in the years ahead.