October Brings Opportunities for Homeowners Ready to Remortgage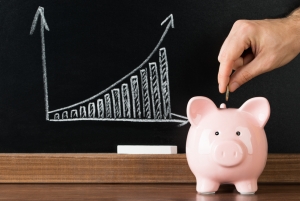 October is one of the biggest months for remortgaging with almost £39 billion in mortgage terms ending. At the end of term of a homeowner's current mortgage they have the opportunity to remortgage and seek a new deal. If they don't, they will be converted to their lender's standard variable rate (SVR). Data reveals that choosing a remortgage could save the homeowner substantial savings due to the current low interest rates available. In average, a homeowner could save £400 per month or more.
No one should choose to pay more than necessary when a cheaper deal is available. Especially on a mortgage which is likely the largest debt a household pays out of the monthly budget.
Experts encourage homeowners to shop online with remortgage lenders and brokers as most will have the ability to get quick quotes online. With quotes in hand, the homeowners could discover which deal offers the most benefits in relation to their unique remortgaging needs. It might be getting a deal with a longer term, grabbing a fixed rate, or releasing built up equity into cash or perhaps all of those and more.
The most popular remortgages of late have been those offering a fixed rate and releases of equity into cash. The cash has been reported to be desired to help the homeowner update and improve their home. Most likely to help it become a better fit to the pandemic lifestyle of needing more space in which to work from home, study from home, and space to settle in to a home centered life versus one dining and entertaining outside the home.
Due to the many borrowers expected to seek a remortgage in October, experts encourage them to shop around for a deal sooner rather than later for those seeking one of the many benefits available currently to homeowners. Shopping online from lender to lender could be quick and easy, while shopping with a broker could offer a variety of lender's quotes all from one broker. The demand should be high and processing might require homeowners to be patient to gain approval and begin saving. Therefore, taking action quickly will have a homeowner saving sooner and avoiding their lender's SVR.
There are creative and competitive offers available for those that are ready to find a major savings and other opportunities through remortgaging. In a matter of minutes, one could shop online and be ready to take action to discover savings for the household budget and offer a safety net against rising inflation and rising heating costs in the winter ahead.