Online Remortgage Shopping Could Be Fastest Path to Discovering Best Deal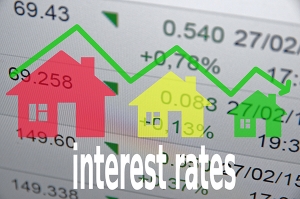 The remortgage lending market is evolving quickly. One day the loan to value (LTV) levels are in reach of more homeowners, then the next they are changing to more restrictive levels. Interest rates attached to remortgages from a lender can offer amazing savings only to be replaced by new ones quite quickly with higher rates or perhaps higher fees which cuts into the possible savings. So, homeowners are being encouraged to take action when they find the right deal sooner rather than later or take the risk of missing out.
Perhaps the quickest and easiest way to discover a great remortgage deal is to shop online. Both remortgage brokers and lenders will likely have the ability for homeowners to get quick quotes of possible remortgages online. It will require answering a few questions and then the homeowner will be offered a listing of the best matching deals.
Homeowners should be aware that remortgage brokers often have exclusive deals from lenders that are not offered by lenders directly to the public. Therefore, borrowers should consider checking with brokers along with direct lenders to get their offers.
Another tip is to consider the fees that go along with the low interest rate deals. The lowest deals often have the higher fees and that could cut into the overall savings for some homeowners. By considering the deal as a whole with savings along with any fees the true opportunity of savings is exposed to the homeowner.
In the quick evolving remortgage lending market it could be smart to discover the perfect deal through shopping online. It will offer an easy way to explore many brokers and lenders in a short time and lead the homeowner to the best savings and enable the opportunity to begin the progress as soon as possible.