Only a Few More Weeks Before Next Possible MPC Rate Hike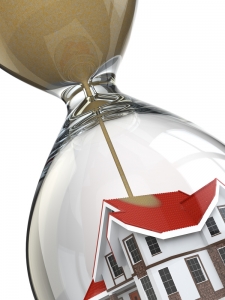 The Bank of England's Monetary Policy Committee (MPC) has voted to increase the standard base interest rate during the last five consecutive meetings. The last time, which was during the June meeting, there was a 0.25% increase. This brought the base rate to 1.25% which is the highest the rate has been since 2009. There were three members that would have liked the rate to have been moved to 1.50%.
While there are those old enough to have been concerned when rates were in double digits, this level currently set by the MPC will have been unseen by many a household. Those homeowners that have allowed their mortgage term to end and were moved to their lender's standard variable rate (SVR) should be on alert as they could be paying more than necessary and the amount they are paying now is not likely to last for long.
A mortgage on a SVR is a risky choice. It is subject to increase quickly when the MPC makes a hike change, but could also be moved ahead of an expected rate change or due to the needs of the lender in response to domestic or global lending situations. If a homeowner does not have the ability to comfortably deal with quick repayment increases, a SVR could be a very poor choice.
Rather than pay out more than necessary, a homeowner on a SVR could consider a remortgage and the benefits of a switch.
A popular remortgage strategy is to obtain a fixed rate deal. In doing so, a homeowner would lock in the rate for the length of the term and avoid the consequences of a hike in the interest rate. Due to the forecast of inflation to rise to 11% by autumn, more rate hikes are expected. Not only are more rate hikes likely, but there could be higher jumps in the rate such as was desired by some MPC members during the last meeting to raise the rate by 0.50% versus the voted for 0.25%.
Other benefits of a remortgage could be to find a lower interest rate to save money, and some could consider an equity cash release to get money in hand. By cashing out equity, a homeowner could get cash to help with any need they might have, or to invest in upgrades and improvements to their property. It is a choice some homeowners are making to fund energy efficiency projects in their homes to save money due to higher energy costs.
The next MPC meeting is in August. There will not be a meeting in July, unless an emergency meeting is called by the Bank. Therefore, there are weeks available for homeowners to take action before the next possible rate hike.
Experts encourage all homeowners to shop for a remortgage, not just those moved to their lender's SVR. By shopping around, a homeowner could discover what possible remortgage offers are available. In doing so, they have information to review and make a decision that could give them financial security during the economic changes ahead.
A great way to start shopping for a remortgage is to shop online. Going website to website of lenders, or going to a remortgage broker website where many quotes from various lenders are available, in mere minutes a homeowner could have numerous quotes in hand. It is fast, easy, and for many the start of the process that will bring a financial safety net and possible savings to their household budget.