Pandemic Lifestyle Demand Pushes House Price Growth to Six Year High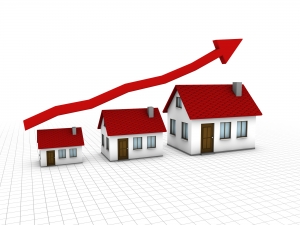 The housing market has been benefitting from the many looking to move into a dwelling that best fits their needs for the pandemic. It helps that in the need for a better suited home the interest rates are low making borrowing cheap, and there is a stamp duty holiday that can also offer savings so that money can put buyers into a more valuable home. Buyers are showing strong demand and that in turn helped the UK average house price reach a six year high for the end of 2020.
According to the Nationwide Building Society's index report, house prices rose to annual growth rate of 7.3%. House prices grew to 5.3% above the rate in March when the pandemic took hold and impacted the economy.
Robert Gardner, Nationwide's Chief Economist, remarked, "Housing market conditions have remained robust in recent months, even as the wider economic recovery lost momentum and the UK economy faced the prospect of further lockdowns and continued uncertainty about the UK's international trading relationships."
The housing market is expected to continue to have demand from first time buyers and home movers, and less so from landlords. The pandemic does not seem to be going away anytime soon, and the world will have to wait and see how well the new vaccine rollout controls the dangers of Covid-19. This will push those that have yet to make the change to take action for a better suited home for the pandemic lifestyle.
While 2021 is not expected to show quite as strong growth as the past year, it is expected to remain robustly resistant to pandemic pressures. The need to find comfort in our homes, safety within its walls, and to be able to work, study, find family entertainment, fitness, and more meals at home around the table will make homeownership even more of a priority than in years past.