Property Sellers Expectations for Final Quarter of Year Grows Less Optimistic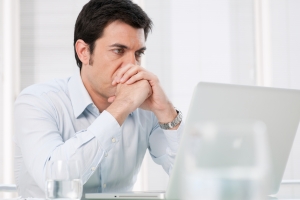 According to a property sales industry survey, the last three months of the year could be less than ideal due to Brexit. The outlook is less optimistic than it was previously, and it is expected that Brexit will cause a decline in sales in the housing market. Such an outcome would have consequences on the economy, as well as homeowners.
Any decline in the overall value of properties will impact homeowners as it will devalue the equity they currently have built up in their property. Such an impact could hamper a homeowner's ability to get the best remortgage, as their loan to value ratio would increase with less value on the property.
It should be said that a dire outlook has been forecasted since the Brexit vote and especially since Brexit was postponed to the deadline of 31 October. However, home buyers have continued to take advantage of the opportunities that exist for them and take action to become homeowners. The housing market has many times over proven to be resilient against a major impact from Brexit uncertainty.
Lower asking prices, as well as lower interest rates, have helped to bring out home buyers, especially first time buyers. First time buyers have been shown to be the largest demographic of home buyers in the last few months. With the expectation for continued low interest rates, and perhaps even better deals offered with longer terms on fixed rate mortgages, and property sellers anxious to make a deal in a buyer's market, first time buyers shouldn't disappear anytime soon.
The survey mentioned was from the Royal Institution of Chartered Surveyors (RICS). The previous expectation of members of RICS for sales volumes in the next three months declined to -23 from -4.
Simon Rubinsohn, RICS Chief Economist, remarked, "It is hard to get away from the shadow being cast over the housing market by the seemingly never-ending Brexit saga. Indeed uncertainty is a theme that respondents continue to highlight as a negative influence on sentiment in survey after survey."