Record Sales for This Year and Slowdown Forecast for Next Year from Zoopla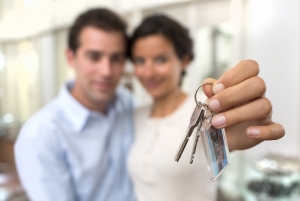 The UK housing market is not expected to slow down anytime soon as the demand from hopeful home buyers is still strong. Despite the pandemic closing in on ending with the vaccine rollout, the desire for a pandemic lifestyle home remains. Buyers, whether first time buyers or home movers, are shopping for space. More space inside for privately working at home, studying, entertaining, and getting fit as well as more space outdoors.
The pandemic not only created a strong demand in the housing market, but specifically strong demand for property outside of city areas. The countryside offered more green space, larger properties, and more affordable prices.
According to data from Zoopla, the agreed sales for September reached a record level £473 billion with an increase of £95 billion over last year. Overall the forecast for this year is due to outperform sales in the housing market from 2007 with a possible 105 million completions.
The demand is expected to remain, but to slow next year. The slowdown will come about due to the lack of supply and possible increases in interest rates. Zoopla projects mortgage interest rates will increase to at least 3% by the end of 2022. If so, it will be the highest interest rate level since 2015.
Zoopla remarked, "In the immediate aftermath of the first lockdown in 2020, it was wealthier owners in high value homes that were moving. In 2021 mortgage availability has improved and more first-time buyers are returning, and the mix of movers is now returning to more normal levels.
"This is resulting in much slower growth in the value of homes where new sales are being agreed, and points to a slowdown in price growth ahead."
Zoopla reported an average annual house price increase of 6.6% to £236,900.