Region of UK Containing Fastest Selling Properties Revealed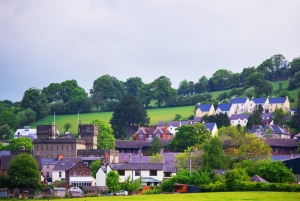 The selling season is just around the corner and many house owners are making final preparations to put their homes on the market for purchase. Planning for a quick sale is typical, but most see the selling process as one which will never take place as fast as they would like. The area with the quickest selling properties has recently been named by a well-known source.
Rightmove has identified the area with the fastest selling property as Newport in South Wales. Over the course of the last twelve months, the length of time which a home for sale has been sitting for purchase has been cut by a third. This is good news for those in Newport. It is also encouraging for those close to the area who are also looking to relocate to another region of the UK or somewhere which is close to their current residence.
The beginning of the year typically brings with it slower activity within the UK housing market, but this year appears more resilient than usual. Many are actively searching for a new home to buy and many are obtaining remortgages. In fact, January saw more remortgage approvals than any other month in almost a decade. Interest rates are extremely low and the threat of a potential rate rise is looming.
Rightmove's Miles Shipside commented on the current climate within the housing market, saying: "The average asking price of a property in Newport is almost half that of Bristol so you can see why buyers are making the move into Wales, especially as they know the tolls on the bridges will be scrapped at the end of the year."
Shipside added: "However, the demand is clearly taking its toll on the number of properties agents have available to offer buyers on Rightmove, making it very much a sellers' market in Newport right now."