Remortgage Activity Spikes as Interest Rates are Hiked in November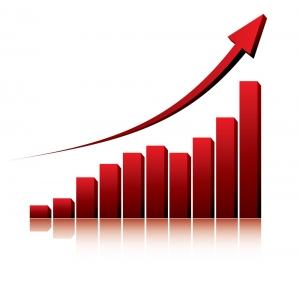 Remortgage activity surged to the front of all mortgage lending as a percentage and now has pulled even further ahead of the rest of all mortgage lending, according to the latest data. The Mortgage Hut figures out recently identify remortgage as the mortgage lending tool claiming almost 40% of the entire market of property lending. This lending is painting a clear picture of exactly what house owners have been looking for this year.
The start of 2017 accurately illustrated how careful house owners were playing the mortgage lending game. With tax changes and Brexit negotiations many chose to sit on the fence and wait out the uncertainty which came with so many changes to the landscape of the housing market.
After sitting idle for the first quarter of the year and some of the second quarter, house owners started making moves. After the Bank of England announced a potential rate hike coming in the fourth quarter, house owners started obtaining new deals.
The wave of activity in the remortgage market has not stopped since the central bank's warnings about a possible hike in rates. Many house owners with maturing mortgage arrangements and others found attractive deals with low interest rates, and they continue to find many deals.
Housing experts predict remortgage activity will continue at a strong pace through 2018, even with other hikes in interest rates. House owners are seeing remortgage as a promising tool to help them save money and give them access to home equity which has been stored in repayments of their monthly mortgage. Access to home equity gives a house owner the potential to start a home renovation, pay off old debt, and even think about taking a holiday.