Remortgage Activity Strong in Northern Ireland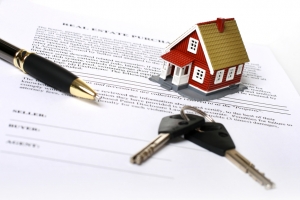 The UK housing market is seeing significant amounts of activity in the area of Northern Ireland. The second quarter has been especially keen on growth not only regarding house purchases but remortgages as well, according to the latest data from the Council of Mortgage Lenders or CML.
Almost 2,000 first time buyer loans were obtained in the second quarter which is an increase of almost 15% on the quarter prior. It is also an increase of almost 30% compared with the same quarter last year.
During the second quarter more than 1,000 home mover loans were obtained, which is an increase of more than 20% compared with the second quarter of last year. But this is unchanged from the quarter prior.
Average loan size of home movers during the quarter was £100,000. This is an increase of £2,000 compared with the previous quarter.
Average home income of home movers during the second quarter was £40,500 compared with £40,300 during the first quarter of the year.
Jackie Bennett with the CML commented on the housing situation currently in Northern Ireland, saying: "There has been substantial growth in both house purchase and remortgage lending suggesting the market is in a much healthier state than it was this time last year. Affordability in Northern Ireland is currently better than in the UK overall and, with house price growth also seen over the past few months, it would suggest potential for optimism in the second half of the year."
Bennett added: "The introduction of new Financial Conduct Authority rules in the second quarter had the potential to cause a period of adjustment but it does not seem to have affected the increase of borrower appetite in Northern Ireland."