Remortgage Broker Could Hurry Your Remortgage Process Along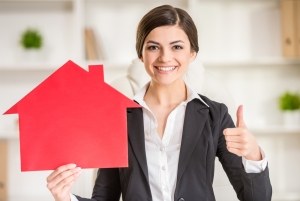 Shopping for a remortgage, according to experts, should be at the top of a homeowner's priority list if they have not remortgaged already. Not only are those that have had their mortgage term end encouraged to shop, but those close to their mortgage term ending and even those not so close are encouraged to remortgage shop. Rather than face possibly higher interest rate choices in the future, some homeowners are choosing to pay a penalty fee to remortgage early and have options of current interest rates.
The Bank of England's Monetary Policy Committee (MPC) has increased the base interest rate during the last five consecutive meetings. The last meeting was in June and the next will be August. There is not a scheduled MPC meeting in July, which allows homeowners a bit of time to shop, choose, and start the process to get the very best remortgage for their needs before another possible rate hike.
There are many benefits from remortgaging. The most popular remortgage currently is a fixed rate remortgage. It locks in the interest rate during their loan's term and therefore offers relief from rising rates. There are also homeowners seeking deals with longer terms, equity cash release, and for some simply a lower rate to save money, even if that rate is lower in comparison to what they might pay later on versus their low rate that is ending or has ended.
The current base rate of the Bank is 1.25%. It is the highest rate seen in over a decade. This means many homeowners have never paid on such a high interest rate. Nor have the offers from lenders been so high.
There is no doubt that remortgage shopping is a smart strategy for homeowners no matter where they are in their current term. Gathering quotes and reviewing possible deals offers important insight into what is available and what savings or financial safety net could be had through remortgaging.
If remortgage shopping sounds daunting, it doesn't have to be. Due to the ability to shop online, the process is very simplified. There is a way to possibly make it easier and that is shopping with a remortgage broker.
Yes, it is simple to shop from lender website to lender website, but a broker works with many lenders at one time and a simple visit to a broker site could offer many quotes from a variety of lenders. They could also have exclusive remortgage deals not offered by lenders to the general public. Also, brokers are knowledgeable about many different lenders and will have an idea as to which are more willing to work with the self-employed or those with complicated remortgage situations or needs.
By choosing to shop with a remortgage broker for a deal, it could make the process a bit easier and perhaps a bit less stressful, for it is easy to feel that one is working against the clock with only a few weeks until the next possible interest rate increase.