Remortgage Brokers Could Help Homeowners Make the Most of Offers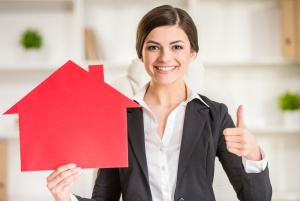 Homeowners have picked up the pace of remortgaging. It's a good strategy as getting a new deal could save them hundreds of pounds per month. Finding a lower interest rate could save money, but grabbing a lower fixed rate interest rate locks in the savings for the term of the deal and protects from rising interest rates later on. Because the Bank of England could possibly raise the rates soon, and possibly several times this year, seeking out a remortgage could be a good strategy for all homeowners.
Experts encourage homeowners to shop online for a remortgage deal. It's quick and easy to get quotes in hand to review and discover what deals are available.
Obviously those homeowners that have had their mortgage term end or are about to have theirs end should shop around, but so could those still in their term. Interest rate offers are so low that some homeowners are choosing to pay penalty fees for ending their term early to take advantage of current offers.
Fixed rate deals are the most popular with homeowners right now because of the fears of rising rates. The Bank of England's Monetary Policy Committee (MPC) raised the standard base rate in December for the first time in three years. It put to rest the historic 300 plus year low rate of 0.1%. Now, at 0.25% rates are higher, but definitely still very appealing.
Savings could be substantial for homeowners and spending a few minutes online could offer an opportunity to ease the burden that the pandemic and inflation has put on household budgets.
Not only could savings be had, and locking in the savings for the length of the term as a safety net against rising rates, but also the opportunity to turn built up equity into cash. Many homeowners have chosen equity cash release remortgages. By putting cash into hand they have choices with the cash for anything they need, or possible upgrades and improvements to their property.
Because remortgaging could be so very important for homeowners, having an expert to help make the process smoother would be helpful. Remortgage brokers might be the perfect fit for a homeowner to help along the way. Not only could a remortgage broker assist with even complicated remortgage needs, but they often have exclusive deals from lenders.
Homeowners are showing strong demand for remortgages, and that's because interest rates are low, benefits are high, and opportunities await. Getting started is as simple as shopping online and for help along the way to the best remortgage, homeowners may want to put a remortgage broker on their team.