Remortgage Brokers Reveal Positive Sentiment on Remortgage Lending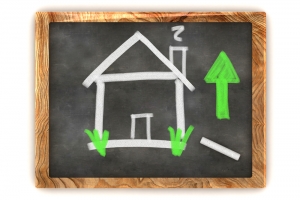 Remortgage brokers have issued a positive sentiment on the remortgage market. This sentiment reflects the demand in the market for remortgages from homeowners that have been motivated to get a deal. Substantial savings are possible with a lower interest rate and there is also the opportunity to turn built up equity into cash. Brokers are revealing that the demand in the market has shown an uptick over the previous months when it appeared homeowners were more interested in moving home than staying put.
The LMS Remortgage Healthcheck Index measures the remortgage market according to volume and value of approvals, remortgage borrowing costs, homeowner equity value and consumer sentiment according to remortgage brokers. The brokers are requested to rate the overall health of the remortgage lending market between a score of 0 to 100. A score of 60 or above is considered a positive sentiment while anything below a 40 would be considered to be negative sentiment.
In reviewing the first quarter of the year, the score recorded was 64.4. It is the highest broker score offered since the second quarter of 2015. This was an increase of 9.6 over the previous quarter.
Nick Chadbourne, the CEO at LMS, remarked, "Q1's remortgage market was particularly strong, showing growth in all indicators and with the overall score hitting its highest value since Q2 2015, one year before the Brexit referendum which caused widespread uncertainty in the housing market."
Chadbourne added, "Looking ahead to the rest of Q2 2021, we will see the continued impact of government support schemes such as the stamp duty land tax holiday extension and government-backed 95 per cent loan to value (LTV) mortgages."