Remortgage Continues Strong Run from December to January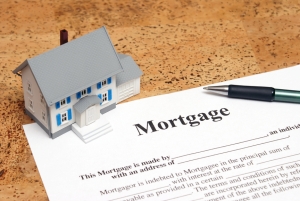 Remortgage activity remains quite strong in the early months of the New Year according to the latest mortgage lending data. LMS figures indicate remortgage approvals increased 10% from December to the month of January. January posted more than 30,400. Month on month, the value of remortgages increased 7%. The first month of the year also saw the most remortgage activity in eight years.
Interest rates remain at quite a favourable level for house owners looking to potentially save hundreds, and sometimes thousands of pounds off the cost of the monthly mortgage cost. This has been especially valuable to those looking to release home equity for use on old debt, a holiday, or a home renovation.
Interest rates could be hiked by the end of the second quarter, according to many close to the housing market. As of right now however, talk of interest rates rising remains a rumour.
Andy Knee, chief executive of LMS said: "When remortgaging in January, homeowners weren't solely looking for good value but also seeking long-term security, hence the increasing popularity of fixed five-year deals. With inflation on the rise – rising to 1.8% in January, the highest since June 2014 – and both the Budget and Article 50 mere months away, remortgagors took advantage of January's favourable conditions and record-low rates to guard against potential upsets in the near future. Almost half (45%) of remortgagors in January now expect interest rates to increase in the next year so homeowners would be smart to remortgage now – before it's too late."
Knee added: "The opportunity to secure lower mortgage rates, reduced monthly repayments and free up extra capital for a holiday or home improvements is continuing to drive both frequency and activity. What's more, a greater number of homeowners sought out professional advice to help them take advantage of these benefits."