Remortgage Could Be Best Opportunity or a Lost Opportunity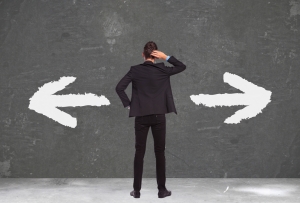 Remortgaging demand has grown due to rising interest rates. The Bank of England's Monetary Policy Committee (MPC) has voted to increase the standard base interest rate at each of the last four consecutive meetings. The rate began its hike from a 300 plus year historic low of 0.1% in December. It was increased to 1.0% in the May meeting. Experts are warning that more increases could be ahead and homeowners should review their current mortgage and determine if a remortgage might be helpful to prepare for the financial strains ahead.
Inflation has definitely been a drain on household budgets. As the war in Ukraine continues, there will likely be continued rising food costs especially with wheat and sunflower oil. Energy and fuel costs are also forecasted to be unusually high in the coming months. Borrowing, too, is likely to be more costly, and could be surprisingly so.
Homeowners that are nearing the end of their mortgage deal will not be facing the same interest rate offers that were available back in December. Less than six months ago they could have remortgaged with a level that would be considered very cheap and would have offered a savings in comparison to today's offers.
Despite being higher, it should be noted that current offers from lenders could be the best opportunity or a lost opportunity when taking into consideration that interest rates are likely to keep rising. Taking action sooner rather than later is an often heard piece of advice from experts.
Not only should homeowners that are close to having their mortgage term end shop around for a remortgage, but so should those newly in a deal and those that allowed their mortgage term to expire without a remortgage and were moved to their lender's standard variable rate (SVR).
An SVR is not only risky due to the quick increases that could occur when the lender chooses to hike their rate, but it could be at a level of double or more the rate that could be obtained with a remortgage.
Some homeowners newly in a mortgage deal are choosing to pay a penalty fee to end their deal early and remortgage with today's rates rather than face possible higher rates when their term is due to expire. This isn't right for all homeowners, but some are indeed making this choice.
Experts are encouraging all homeowners to shop for a remortgage. Doing so online is easy and fast. It could put quotes in hand of possible remortgage deals and offer valuable information for homeowners to make a decision about remortgaging.
Going website to website of lenders is relatively easy to get quotes and remortgage broker sites offer comparisons of many deals offered from a variety of lenders to compare.
With the ability to obtain information so easily, it would be smart strategy to invest a few minutes to see if a remortgage offer could provide savings or peace of mind against rising rates, or both. Deciding to wait longer might have a homeowner facing rates much different than offered currently and perhaps fewer choices as lenders begin to pull deals.
It could be the best opportunity or a lost one, as mentioned previously, and rather than miss out, perhaps taking the advice of experts and shopping for a remortgage online could become a priority move to undertake in the days ahead.
The next possible rate hike could occur during the MPC meeting due to take place on 16 June.