Remortgage could Help House Owners with Renovations Prior to Selling Season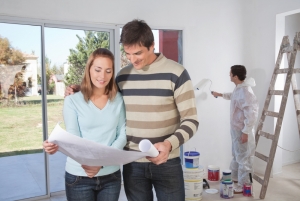 It seems time passes faster with each flip of the calendar and before you know it another season is changing. Winter has its firm grasp on the country for now, but in a few short weeks another season will be upon us. Spring brings us one season closer to the beginning of the selling season within the UK housing market; a season which is anticipated this year more than most for the possibilities of what could happen following Brexit at the end of March.
Many house sellers as well as potential first time buyers within the market are looking forward to warmer weather and discovering what is for sale.
As many are looking forward to a new beginning in a new home, that same number has similar reasons to be excited about the coming season of home buying. House owners now have the opportunity to remortgage into a new deal and use cash release as a way to fix up their current property for a summer sale.
If not selling in the summer, those same house owners could remortgage now, pull in a lower interest rate, and then renovate the property for their own enjoyment this year and beyond.
Regardless of the reasons for remortgaging, the opportunities are there in front of us now, according to housing experts. Conditions are in a favourable state for a house owner to find a deal which could help not only save money, but put needed cash in pockets.
Lenders are locked into a competitive span currently as the days before Brexit wind down. Low interest rates are available now, but that could change at the end of March.