Remortgage Demand Could Grow as Homeowners Forced to Stay Put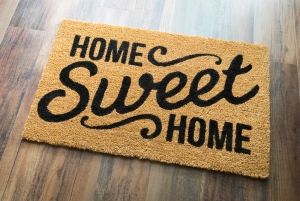 The remortgage lending market could see higher demand in the coming months for a very different kind of reason than expected. The low interest rates and higher loan to value (LTV) levels are expected to keep interest in remortgaging, but another reason for more remortgages being approved could be that homeowners will be forced to stay put as the housing market's supply grows incredibly thin. Home movers will likely find it difficult to find or afford their dream home among the properties on the market and will be forced to stay where they are and make the most of their current dwelling.
The good news is that homeowners could find they have built up a good amount of equity due to growing house prices. That equity could be turned into cash with an equity release remortgage. In turn, the cash could be used to update or refit their current home to better suit their needs of a growing family. Even those that are seeking to downgrade for their retirement years could possibly refit their home to include a rental section and turn their home into a smaller one for their needs while leasing a part of it for income.
The housing market has been very busy during the pandemic. It was not expected, but the lockdowns and other pandemic issues pushed homeowners to have different needs of their homes. Some found their houses were inadequate for working from home, for children to study and learn, for fitness needs and playtime, and even actually big enough for a family that was forced to be at home more than usual.
The pandemic lifestyle needs and the switch to new interests, such as gardening, had homeowners and renters looking for a new dwelling with features perhaps not of a priority over a year ago.
While March is typically a boost to the housing market as hopeful buyers are keen to start shopping as the weather gets better, there are fewer properties coming to market and fewer on the market now than this time last year or even many years before according to some reports.
With the odds of finding something perfectly fitting a new lifestyle choice becoming lower due to the housing market supply, homeowners will likely be forced to stay put. Creative do it yourself and professional home projects are likely to be the next big thing to immerge from the pandemic. Remortgaging to release cash from built up equity could make it possible.