Remortgage Demand Expected to Grow from Homeowners on SVRs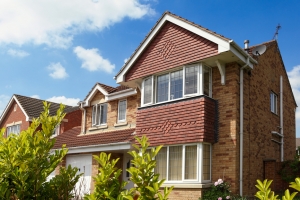 Homeowners may be ready to come down from the fence railing and choose a remortgage deal. The low interest rates that many have converted to when their current mortgage ended are not going to remain that way. Homeowners that have been happy to sit on their lender's risky standard variable rate (SVR) are taking a good hard look at the current cheap remortgage deals to be found in the effort to secure a low interest rate for as long as possible. Thus, a remortgaging boom is likely to occur when warnings increase as to an impending interest rate change by the Bank of England's Monetary Policy Committee (MPC).
What has been an expected move of the interest rate level in early 2015 has become discussion as an earlier event should house prices continue to rise. House prices have been growing steadily and fast for several months and some have feared a possible housing market bubble. While the rising prices have some concerned, homeowners are expected to take advantage of the jump in their equity levels.
Homeowners thus have not only the risk of rising interest rates to get them looking more seriously at a remortgage deal but also the strong equity growth that many have experienced.
By shopping around, homeowners should find attractive remortgage deals that meet their needs. Experts suggest looking at the whole of a remortgage and not just the interest rate level, as some deals can be costly with added fees associated with the offer. By considering all fees as well as the interest rate, the homeowner will better judge one remortgage deal against another.