Remortgage for Home Renovation Popular Everywhere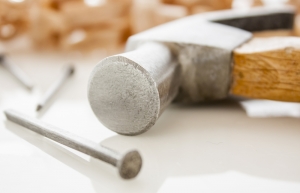 Remortgage has emerged in the last several years as a pathway for many house and other property owners to take steps in a positive financial direction and more promising future. The reasons for remortgage vary widely, but many consider it the best way to fund a new addition to the current residence or a method of securing cash for other purposes. For the most part however, those in search of a remortgage are typically looking for a way to save on the cost of the monthly mortgage cost.
Lower interest rates aside, many house owners look to remortgage for a way to add on to the current house structure or renovate an existing part. They do this in order to add extra value to the house and make it possible to sell it eventually at a higher price. This is a wise idea according to many housing experts and those close to the housing market. They do urge those interested though to make sure and understand all that goes along with renovating or adding on to a currently lived in residence.
First, there is a good possibility the services of an architect will be required. This is not an inexpensive endeavor either. It seems in this space, a house owner typically gets what they pay for.
Second, finding planning permission could be an issue. This will likely not happen overnight and could lead to massive amounts of wait time before any work even starts.
Third, along with planning permission, building restrictions could come into play. These two go hand in hand and are simply part of the home renovation process.
Last, ensure the interest rate on the additional funds needed are in range of what was originally expected. There is a goal interest rate at the initial phase for any plans. Try to stay within close range of this rate.