Remortgage Interest Rates Historically Low and Could Save Homeowners Thousands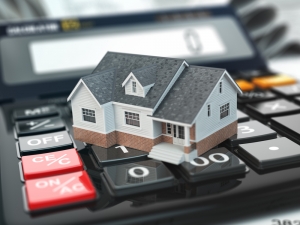 The current interest rates attached to remortgage deals are very attractive. Homeowners that are about to come to the end of their mortgage deal will likely find that a remortgage now will save them in comparison to the interest rate they are used to paying. In some cases, the interest rate could be so much of a difference as to offer savings in the thousands.
Those homeowners that already had their mortgage deal end and have been moved to their lender's standard variable rate (SVR) could easily find that they are now paying on a lower interest rate. However, a SVR can be a risky interest rate. It can be adjusted rather quickly when and if the lender chooses. With little notice, a homeowner could face paying a higher rate with a short time in which to hurry and secure a remortgage to keep from paying more than necessary.
Because the interest rates offered with remortgages are attractively low, it could be a safer choice to move away from a SVR and choose a fixed rate deal that offers peace of mind and security against rising rates for the length of the term.
Lenders are offering competitive deals to gain the attention of borrowers. More remortgage products have been introduced recently by lenders to the market, and with features that are making them more accessible and interesting to homeowners. With higher loan to value (LTV) offers, some with free valuations, and options of long term fixed rates compared to perhaps what the homeowner would have picked previously.
Experts encourage all homeowners, those that are close to having their mortgage deal end, those that have had their term end and have been moved to their lender's SVR, and even those not close to having their deal end to shop online and discover what savings are available. Even with fees for ending a deal early, there could be savings to be had with the level seen in interest rates offered currently.
Lending is expected to tighten as the economy deals further with the covid-19 pandemic impact. It could be to a homeowner's advantage to shop now and remortgage with a lower interest rate to save money sooner rather than later and that savings could be substantial.