Remortgage Lenders Competing for Attention of Homeowners with Clever Deals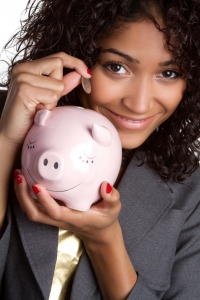 There are warnings of rising interest rates to come next year. It could be in the first quarter according to some experts if inflation continues its ascent and the latest discovered Omicron variant of Covid-19 has little impact on the economy and businesses. Once an increase occurs, there are warnings to expect several of them to follow. Some forecasters have offered a future with double digit interest rate levels from lenders in only two years.
Despite the warnings, there are currently very attractive remortgage deals awaiting homeowners. In fact, the climate is still competitive and lenders are offering clever deals to steal away even the most loyal customers from other lenders.
Some of the latest remortgage offerings have come with fixed rates and longer terms including many five year fixed deals available to choose from which could become very popular. Homeowners that choose fixed deals are locking in the low interest rate they obtain for the years of the term. It allows the homeowner to save now as well as when the rates are rising as they will be safe from having to pay more.
Since equity cash release remortgage deals have been popular among homeowners, lenders are offering more products with this feature to their offerings. This type of remortgage deal allows the homeowner to search out a lower interest rate as well as put cash in hand from their built up equity. The cash can be used as the homeowner wishes, but many have chosen to use the money to upgrade or make improvements to the home.
Homeowners looking to make the most of their remortgage shopping efforts might consider a remortgage broker. Brokers work with various lenders and are often offered exclusive deals from those lenders to offer homeowners. It could not only allow the homeowner to snag a great exclusive deal, but having an expert on hand that knows all of the lenders and their offerings could prove helpful. Many remortgage brokers are helpful to homeowners that have complicated remortgage needs and will be aware of which might work with a homeowner's unique situation.
While rates may be due to start rising, they are currently historically low and could save a homeowner hundreds per month. A fixed rate remortgage could offer peace of mind against rising rates and an equity cash release could put cash into hand for preparing for winter or other needs. There are many offers and experts encourage all homeowners to shop online and discover what savings are available and take action sooner rather than later.