Remortgage Lending Not To Be Overlooked for Peace of Mind in Pandemic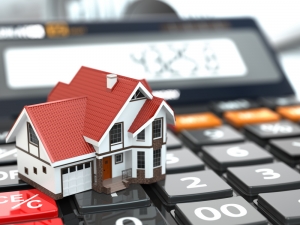 Homeowners in a recent survey noted that they had found some level of mental stress relief through remortgaging. By securing a low interest rate, perhaps a fixed rate to avoid higher rates for months or years to come, or by cashing out built up equity to have money in hand they felt more secure in their financial position. It is not surprising that they would report attaining peace of mind with so many benefits and opportunities available in remortgaging.
Yet there are many homeowners that have allowed their mortgage term to end and rather than remortgage have allowed their loan to convert to their lender's standard variable rate or SVR. An SVR is considered risky for those that would feel more secure with a fixed budget monthly. Since the lender could quickly change the rate, it could put a homeowner in a rush to remortgage to avoid paying more. It would be stressful to have to quickly choose and obtain a remortgage and it could be at a time when lending is tightened making it even more difficult to escape paying more than needed.
Currently the lending environment has had some lenders pulling out their best or lowest remortgage products. Yet, there are still many lenders with competitive offers available to grab the attention of homeowners looking to pay a lower monthly repayment, to save money overall, or to cash out equity with a low interest rate as well.
Experts encourage all homeowners, whether they are close to having their mortgage term end, have already had theirs end and are on a lender's SVR, or even those not close to having theirs end. Really, any homeowner could benefit by shopping around to discover what remortgage savings are available as it could provide helpful information to take action or for planning for the future.
Rather than overlook the opportunities and benefits, which for some could be escape from financial worry, shopping for a remortgage sooner rather than later could be the top priority in the midst of our current pandemic and as the year draws to a close.