Remortgage Lending Offers Savings and Cash for Some Homeowners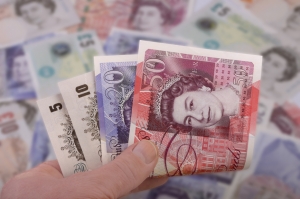 Lending is currently very cheap. The Bank of England's Monetary Policy Committee (MPC) lowered the standard based interest rate to the lowest level in 300 plus years in response to the global pandemic. Since lowering the rate to 0.1%, borrowers have been active in taking advantage of the opportunity to borrow cheaply. This is especially true in mortgage and remortgage lending.
Hopeful home buyers have been taking advantage of low interest rate mortgages and the housing market has been surprising even the most optimistic forecasters of the market. It turned out that the pandemic, low interest rates, and the now closed stamp duty holiday that ended in September caused the perfect storm for buyers in the market.
Homeowners were anxious to take advantage of the cheap borrowing as well. Some chose to become home movers and others stayed put and remortgaged. Those that remortgaged reported last year that the savings through their deal had actually offered them stress relief and peace of mind during the pandemic due to the savings they had secured.
Home buyers and home movers were seeking homes that better fit their newly adapted pandemic lifestyle. For some it meant shopping for more space. Choosing a home with more space was deemed necessary for working from home and studying, and also getting fit and enjoying home entertainment during lockdowns. Homes with private green spaces in which to enjoy the outdoors safely were also high on the home shopping lists of buyers.
The homeowners that stayed put found their home values rising as the housing market surged. In choosing a remortgage, some homeowners cashed out their built up equity and used the cash to make their current home the best for their pandemic lifestyle needs. Many homeowners reported using their cash to make upgrades and improvements to their home helped them cope during lockdowns and have less stress anticipating further restrictions.
Lenders are still in a competitive mode and looking to attract borrowers with creative and low interest rate deals. Homeowners that are interested in saving money could find a fixed rate remortgage that offers a locked in low interest rate deal for years to come. In addition to the savings, which could be substantial for some homeowners, they could cash out their equity and have cash in hand.
The cash could be used for any need the homeowner has and some do choose to invest back into the property with improvements. Those improvements could increase the value of the property, make it more energy efficient to save even more money, or simply make the home more pandemic lifestyle friendly.
Experts encourage all homeowners to consider shopping for a remortgage. Doing so online is fast and easy and could have quotes in hand in a matter of minutes of possible deals. Because there are warnings of interest rate increases next year, shopping for a remortgage now could keep a homeowner from having to rush to remortgage when the warnings ring louder and an increase is highly expected.
Having time to shop and take action is less stressful than rushing to remortgage to keep from having to pay more than necessary. With so many opportunities and the ability for some homeowners to save hundreds per month with a lower interest rate remortgage, it would be a smart strategy to begin shopping sooner rather than later to take advantage of the best remortgage deals available now.