Remortgage Lending to Rise while Mortgage Lending Set to Reach Decade Low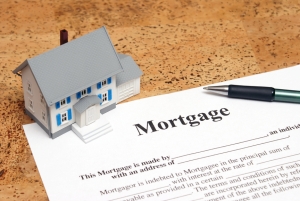 The UK housing market is forecast to see a decline next year due to higher interest rates, inflation, and continued low supply of available properties for sale. The decline could be the deepest in more than a decade. Home buyers are expected to exit the market as affordability becomes an obstacle and mortgage lending could reach a low not seen since 2011. Though while mortgage lending could slow, remortgage lending will likely continue to grow.
Homeowners are seeking relief through remortgaging. The Bank of England/s Monetary Policy Committee (MPC) has increased the standard base rate at each of the last seven consecutive meetings. The rate is currently at 2.25% which is an increase from the once historic all-time low of 0.1% present in December when the first of the seven increases occurred.
The next meeting of the MPC is 3 November, just days after the budget announcement on 31 October. Depending on the budget news, the MPC will be taking action against inflation, and it could mean the largest increase yet this year.
The past two meetings have resulted in a 0.50% increase. After the mini-budget announcement earlier this month, the forecast for the MPC meeting in November was for a possible 1.0% hike. It could still happen, but a recent poll of economists revealed an expectation of 0.75%. If the base rate does reach 3.0%, it will be the highest standard base rate in 33 years.
November's meeting will not likely be the last with an increase made by the MPC as inflation remains in double digits and the highest level in 40 years.
Rather than pay more, homeowners are seeking remortgages, especially fixed rate remortgages to lock in an interest rate rather than face higher rates in the months ahead. It is such an attractive strategy that some homeowners are taking on penalty fees to end their term early to allow remortgaging.
Due to the ability to find savings, experts encourage all homeowners to shop for a remortgage to discover what opportunities are available. It is easy to shop online. Visiting a remortgage lender online could put a quote in hand in a matter of minutes. For numerous quotes from different lenders, visiting a remortgage broker is just as easy. There could also be exclusive deals from brokers that would make the few minutes shopping with them worthwhile.
The MPC is likely to make several rate hikes in the near future to control inflation to bring it back into line with the Bank's target of 2.0%. Meanwhile, homeowners are encouraged to prepare for the hikes and build a safety net against impacts to their household budgets. Due to the ability to quickly shop for a remortgage online, it might be the smartest first step to take.