Remortgage Offers Financial Benefits to Impact New Year Goals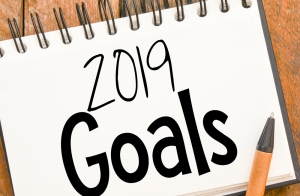 January is expected to be slow in the start of the New Year for the housing market. It is therefore also expected to be a slow start for 2019 for mortgage lending. The month of January is normally a slower month as people return to a more normal life after the holiday season. The cold weather also impacts the housing market and mortgage lending. This year there is the uncertainty of how Brexit will impact the economy that will surely slow down hopeful home buyers from jumping into the market.
Remortgage lending is expected to be slower in January as well, which to some experts is a surprise. The New Year is a time when people make resolutions and set goals for a successful next twelve months and financial goals are often the priority. Homeowners would find that there are very attractive remortgage deals being offered by lenders that could immediately impact their financial health and household budget with savings.
Because mortgage lending overall has been slower and is expected to remain so throughout January, it could be a great time to shop around for a remortgage. Interest rates are still low, fixed rate deals are abundant, and there are deals with incentives that make the possibility of savings higher.
Homeowners are encouraged to gather information and determine how beneficial a remortgage could be for their budget and provide savings into the future. Perhaps the New Year is the best time ever to explore the possibilities and opportunities a remortgage could bring and start out 2019 with a successful year on the horizon.