Remortgage Opportunities available for House Owners as Brexit Approaches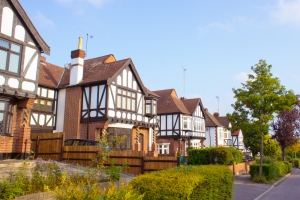 House owners on the fence regarding remortgage still have much more to gain than lose, according to many close to the housing market. Rates remain at historic lows and lenders are still in a highly competitive mood. Although Brexit is racing towards us, there remains a favourable state within the housing sector for those in search of a more suitable mortgage lending deal. That deal is being found by many house owners who were also on the fence, but have now decided to give remortgage a chance.
Property owners are being urged by housing experts to take a look at remortgage after their two year initial lending deal matures. There is a fine chance what they will find is big savings on the cost of their monthly mortgage payment.
Incentive to remortgage is currently at a level not seen in the market in more than a decade.
As we enter a period in which we see the initial mortgage lending deal mature on the house of our dreams, we are placed in a situation which requires action. This decision is between transitioning to the lender SVR or taking on a new deal in the form of a remortgage. The average gap now between the interest rate on the SVR and a remortgage is massive. This difference can mean a house owner will pay thousands more per year for the cost of their home.
Making the decision to remortgage now could be a major pound saver. At the very least, a property owner can discover what is available on the market and see what is possible moving forward.