Remortgage Shopping Made Easy Online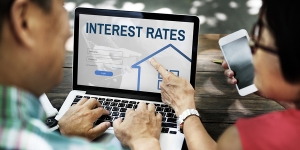 Homeowners have not been keen to remortgage. Many allowed their mortgage term to end and found a lower interest rate when moved to their lender's standard variable rate (SVR). While the lender's SVR could be lower than the rate the homeowner was used to paying with their mortgage deal, they could be paying double or more than what they would pay with a remortgage interest rate. Rather than pay more than necessary, and rather than face the risk of rising rates, seeking a remortgage could be the smartest move in the midst of our uncertain economy.
Knowing what savings are available could be the motivation needed to move from a risky SVR and secure a remortgage to gain peace of mind.
Shopping online is a good start and encouraged as the first step by experts. It is convenient, easy, and quick to search online for possible remortgage deals. Most remortgage lenders and brokers will have the ability to get a quote as to what remortgages are available to the homeowner's specific needs.
Homeowners might be unaware that brokers work with many lenders at a time. By seeking online quotes from remortgage brokers, the homeowner will get back information on various deals from a variety of lenders. Brokers often have exclusive deals from lenders not offered to the general public and therefore it could be well worth exploring what deals they might offer.
With the latest research released revealing the average remortgage interest rate from the top lenders could be half of the average of the SVRs, it makes sense to explore what savings opportunities are available. A few minutes spent online could be the start of securing one's household budget with discovered savings to start off a more stable and financially less stressful new year.