Remortgage Strategy for Homeowners Looking to Gain Peace of Mind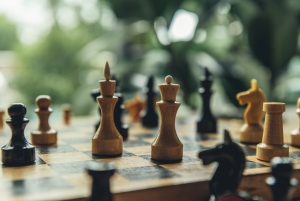 Remortgage shopping could be well worth the effort for homeowners. This Thursday will be the first meeting of the Bank of England's Monetary Policy Committee (MPC) in which they will vote to either leave the standard base interest rate steady or make a change. While the interest rate is expected to be left as is this week, the forecast is calling for one to two more rate hikes during the year.
Homeowners could find their budget unfortunately difficult with just a slight interest rate hike such as the suspected 0.25% increase. Those that have been put on their lender's standard variable rate (SVR) because their mortgage deal has ended without a remortgage will be at great risk. Those on SVR loans are subject to changes to their interest rate according to the discretion of their lender's direction. It could catch a homeowner off guard especially those that have budgets that cannot be impacted by a bigger expense.
Remortgages don't happen quickly enough for those that are in a rush to escape a larger repayment due to an interest rate hike. The best strategy for any homeowner is to be well informed. Shopping around can give a homeowner the information needed as to how a remortgage could help. There are many options to consider and many products to compare as to which ones offer the best savings or the best benefits along with savings.
There are remortgages that might not be the lowest interest rate, but overall it is the greatest savings available. Fixed rates offer peace of mind throughout the term that the interest rate will not fluctuate, and longer terms can give a homeowner space of time to make ready for a new remortgage much later on. There are those remortgages that offer free valuations or legal work and others that do not attach fees should a remortgage be desired in the future before their term ends.
The best strategy in the face of possible interest rate hikes is to determine how a deal that is available now can make a difference before there is a rush to remortgage. Shopping online for a remortgage is fast, easy, and can be done at any time of day. The ability to do so makes it a convenient way to take advantage of the opportunities currently within reach or to be ready in the future.