Remortgages and Mortgages Being Impacted from Many Factors in Months Ahead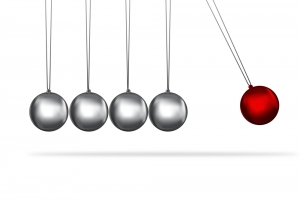 Consumers are remaining confident despite the uncertainty in the economy. With the looming referendum on EU membership which is set for 23 June, and problems in the global economy, there is much to be concerned about. In a matter of a few months, the warnings of an expected increase by the Bank of England's Monetary Policy Committee (MPC) to the standard base rate fell quiet. Now the whispers from experts are that the year will close out without the MPC taking action.
The minutes from the March MPC meeting revealed that all nine members voted to keep the current rate of 0.5%. It has been seven years since the rate was put at its current historically low level.
There will be three more meetings of the MPC before the EU referendum. Those will occur on 14 April, 12 May, and 16 June. It is likely that should things remain as they are that those meetings will conclude with the MPC voting to hold the rate steady once more.
Meanwhile borrowers are not assured of low interest rates being connected to loans, especially mortgage loans. There could be a change in regulations for lenders that would require them to tighten lending.
Also, the competitive environment in which lenders now reside could change and that would mean the cheapest deals associated with remortgages and mortgages would disappear. Yet, currently it looks like opportunities are attractive for homeowners seeking a remortgage or those wanting to move home. Hopeful home buyers will find rising house prices to contend with alongside the current low rates.
Much will be decided in a few months and what that picture will look like is yet to be decided. Perhaps taking advantage of the current offers out there for borrowers now needs to be highly considered.