Remortgaging Could Be the Best Start to the New Year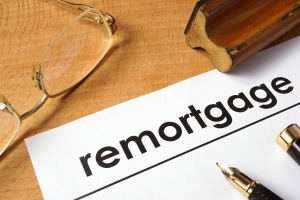 The new year has just begun and to make the most of it, there are opportunities to be found to make it a good start financially and could set up the best possible year ahead. Homeowners have the unique opportunity to grab a remortgage and with it all of the benefits attached. In a year ahead of unknowns due to the pandemic's impact on the economy, the ability to leave more money in the household budget would be a good start.
Currently there are very attractive remortgages on the market. Low interest rates, long term fixed rates to make the savings last longer, and some homeowners could take advantage of their built up equity and turn it into cash.
Cash back remortgages could put money into hand that would make it easy to create the living space to make the home better equipped for a pandemic lifestyle. In turn, the upgrades and improvements could add more value to the home.
Experts encourage homeowners that are close to having their current mortgage deal end to shop online for a remortgage. Most remortgage brokers and lenders offer quick quotes, with of course the broker offering them from a variety of lenders all at once. Then with the information the homeowner can determine possible savings.
Of course, those that already had their mortgage term end and have therefore been moved to their lender's standard variable rate, or SVR, should shop as well. The savings to be found and locked in with a fixed rate rather than the risky SVR could be lower than the interest rate they were paying previously and the SVR itself. Rather than pay more than necessary, saving and padding the household budget for a good start financially in the new year could be a smart move and one that would be well welcomed throughout the months ahead.