Remortgaging Could Be the Path to the Home of Your Dreams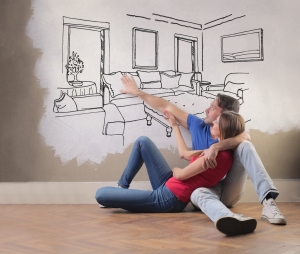 Homeowners have been busy looking to move home when perhaps they are missing an opportunity right before their eyes. The pandemic led not only first time buyers to the housing market, but homeowners as well. Lockdowns and restrictions made for a new dream home desire to immerge which offered more space in which to work from home, study and learn, workout for fitness goals, and to enjoy a safe outdoor area such as a private garden. However, some homeowners chose to stay put and build their current home into the pandemic lifestyle home of their dreams.
Taking down a wall here or there to add more space was possible through home improvements to add a larger room. Putting up a privacy wall could divide a room into a work space and study space. Outfitting an area with home fitness equipment could allow one to keep up or begin their fitness journey. Upgrading kitchens, baths, and painting walls were all projects taken on by homeowners during the pandemic months. Funding was obtained by many through remortgaging and turning their built up equity into cash.
Due to the boost in the housing market many homeowners found their homes had gained value levels that allowed them to cash out their built up equity. Through a special type of remortgage the homeowner could shop for a lower interest rate, save money and cut their monthly repayments down while also getting cash into hand to invest into their home.
Many home investments add value to the home, which is another benefit.
Some might have used the cash to refurbish or purchase new furniture, or a larger television for home entertainment. Whether the home needed a major improvement or an easy cosmetic fix, homeowners that chose to stay put rather than move home were able to afford and fund their dream home improvements through an equity cash release remortgage.
With a fixed rate remortgage, the homeowner is putting their interest rate into a steady state for the term of the deal. This will offer a safety net against rising interest rates. The current low interest rate levels are going to offer many homeowners substantial savings.
While moving home is definitely an exciting opportunity, some homeowners might want to not overlook an opportunity within reach to allow them to stay where they are, save money, secure a savings level low interest rate for months or years to come, and put cash into hand as well. The cash can be used for anything the homeowner needs, including fixing up their current dwelling to be the pandemic or post pandemic dwelling of their dreams.