Remortgaging Could Offer a Financial Security Net in the Midst of Pandemic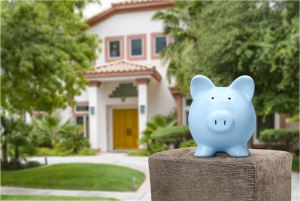 Homeowners have shown strong demand for remortgaging in the past few months. In the midst of the pandemic it makes sense to look for savings and for most the largest expense to their monthly budget is their mortgage repayments. With a low interest rate remortgage some homeowners could save thousands and with an equity cash release they could put cash into hand.
In just the past few weeks, lenders have become more competitive in remortgage lending. As demand grew it was obvious that lenders must take action to get the attention of borrowers. Lower interest rates have come about due to the Bank of England's Monetary Policy Committee (MPC) cutting the standard base rate to the lowest rate ever in history at 0.1%. More remortgage products have come to the market and that has evolved into more opportunities for homeowners.
Homeowners are being encouraged to shop around for what savings are available. A few minutes online is a quick and easy way to gather information on what remortgage deals are possible. Both remortgage brokers and lenders are likely to have the ability on their websites for homeowners to answer a few questions and obtain quotes. With quotes in hand, a homeowner can narrow down which offers are best and choose the one that best suits their needs.
Experts suggest that homeowners look beyond the lowest interest rate offers and consider the remortgage as a whole to determine the best savings. One must take into account both the savings with a lower interest rate as well as any costs associated with the deal. In some cases the lowest interest rate will have the highest fees. Choosing one at a slightly higher interest rate could offer cheaper fees and a greater savings overall.
For homeowners looking for a financial safety net during the economic uncertainties brought on by the current global pandemic, a remortgage could offer substantial savings and peace of mind.