Remortgaging Could Put Money in the Household Budget for Coming Winter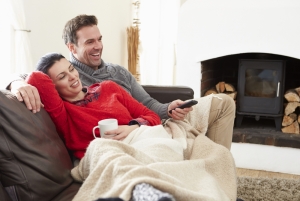 In March, in response to the coronavirus pandemic and its impact on consumers and the economy, the Bank of England's Monetary Policy Committee (MPC) met twice to specifically address the cost of borrowing. The result was the all-time historic low level of the Bank's standard base rate to 0.1%. This marked an over 300 year low. No doubt, there was going to be deals offered by lenders that would allow substantial savings in remortgaging.
Not only are there savings to be found from lenders and remortgage brokers, but there are attractive long term fixed rate deals not to be overlooked. Perhaps not in generations has there been an opportunity to secure both a low interest rate and a long term fixed rate. Usually, the longer the term, the rate creeps up, but homeowners could discover great deals available with 2 and 5 year deals.
Securing a long term fixed rate could provide peace of mind for years to come against rising rates.
Not only are remortgaging deals attractive, but there are savings to be found over allowing a mortgage deal to end and being moved the lender's standard variable rate (SVR). In some cases, the difference in rates could offer thousands in savings over the term of the deal with a remortgage.
By discovering savings on perhaps the largest expense coming out of the household budget per month, relief could be found not only now, but in the winter months ahead when heating costs push monthly expenses higher.
An equity cash release remortgage could put cash in hand to help prepare for the colder months by allowing upgrades to heating sources, winterizing projects, and more.
Overall, experts encourage all homeowners to review their current mortgage deal and then to do a bit of quick shopping around online with lenders and brokers to find out how much of a savings could be realized with a remortgage. Should savings be possible, it would be smart to take action sooner rather than later while deals are available while keeping in mind that the pandemic has slowed the remortgaging process down for many offices.