Remortgaging Demand Could Cause Slowdown of Process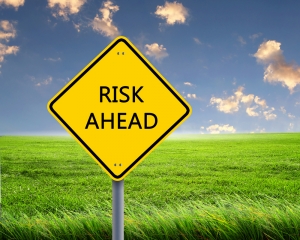 Homeowners are showing strong demand for remortgaging. Many are seeking financial relief from both current and future economic hardships due to inflation, the war in Ukraine, and the pandemic. The high rate of inflation has caused the Bank of England's Monetary Policy Committee (MPC) to increase the standard base interest rate during the last four consecutive meetings. The rate has increased ten-fold from 0.1% to 1.0%.
Through remortgaging, a homeowner could escape future interest rate hikes with a fixed rate deal or limit the impact through a specific variable remortgage. Those that allowed their mortgage term to end and moved to their lender's standard variable rate are at most risk of having to rush to remortgage. With each increase, a homeowner could experience swift and rapid increases that could catch them off-guard as to the impact on their budget.
Due to the benefits of remortgaging, demand from homeowners has grown. Not only are those that have moved to the lender's SVR seeking relief, but so are those that are close to having their term end and even those not yet close to their deal expiring.
Homeowners in relatively new mortgage deals are choosing to remortgage despite having to pay a penalty fee to end their deal early. Doing so allows them to choose from remortgage deals of today rather than later when perhaps interest rates could be higher and have more of an impact on their budget. By choosing a deal now they could keep from paying more than necessary by securing a low interest rate currently available that might disappear with the next interest rate increase.
Because of the strong demand for remortgaging, homeowners should be aware there could begin to be a slowdown in the process to complete a remortgage deal. Therefore, it would be of benefit to not wait until the last moment to seek a remortgage and hope for a rapid deal.
The next meeting of the MPC will be next month. Most experts believe there will be another interest rate hike.
Taking action sooner rather than later could be the most helpful strategy. To get started with remortgaging, a homeowner could shop online. It is quick and easy to shop for quotes online. Going lender to lender websites should offer the opportunity to get a quote. Remortgage brokers offer many quotes from several lenders to compare at their websites. By getting quotes, a homeowner will have information to make comparisons, narrow down on possible deals, and discover what financial relief or peace of mind from economic hardships could be obtained.
Demand is strong and all signs point to it growing in demand due to the continued difficulties experienced by rising inflation and more interest rate hikes. Taking action to start obtaining quotes and then following through with a broker or lender for more information or to start getting a remortgage might be the best strategy before being in a rush to obtain a deal.