Remortgaging Homeowners Push Volume to Highest Level Since Lockdown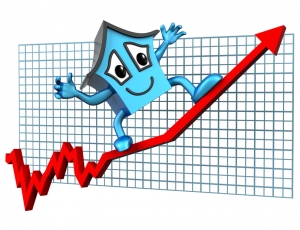 Homeowners have been using their time during lockdown to shop for a remortgage. With interest rates at attractive lows and new remortgage products being introduced to the market, there are opportunities not to be missed. According to one report the growth in volume of remortgages was at almost 40% between the second and third weeks of May in comparison to the lockdown week of 9th March.
The Bank of England interest rate setters, the Monetary Policy Committee (MPC), took action to support the UK economy by cutting the standard base interest rate as the pandemic took hold globally. The rate was cut to an all-time historic level, reaching a low never seen in the over 300 years of the Bank's history at 0.1%.
Lenders responded to the rate cut by lowering their offerings, but at the same time there were fewer remortgage products on the market. The choices were few and had lower loan to value (LTV) levels than had been available. Recently a change has been seen with lenders becoming more comfortable in their offerings and putting out more deals and some with higher LTVs which opens up the market to more homeowner borrowers.
Experts do not expect the interest rate to rise anytime soon, and this could keep some homeowners comfortable with allowing their mortgage deal to end and be converted to their lender's standard variable rate (SVR). However, a SVR is risky and could fluctuate as the lender decides and put a homeowner into a position of paying more than necessary and rushing for a remortgage.
Rather than choose to allow a mortgage to end and transfer to a SVR, a homeowner could remortgage with a fixed rate and secure a low interest rate for years to come. This strategy is why the volume of remortgages is growing and expected to continue to do so.
Finding a fixed low interest rate that offers savings for years ahead could offer peace of mind in an uncertain world dealing with a pandemic still not fully understood. The impact could last years and should lending tighten, some homeowners could miss out on the opportunity and benefits offered with the low interest rate remortgages available now.