Remortgaging Numbers Got You Stressed Let A Broker Help Out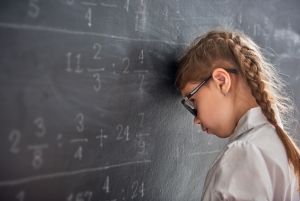 Remortgaging can seem like an overwhelming process to some. There is a lot of number crunching to be done with comparing possible remortgage deals. There is the task of overlooking your current mortgage deal, that of your lender's standard variable rate deal, and a new deal, and certainly all of that can be stressful. Yet, don't let the stress get to you and keep you from taking advantage of the current opportunities available to homeowners. A remortgage broker could be the answer to keeping the stress at bay.
Remortgage brokers are experts in the task of helping homeowners remortgage. They work with remortgages every day and not only do they know the ins and outs of remortgaging, they have had a lot of experience with complicated ones, so don't worry if you have a lot to consider when finding your new deal.
Brokers are unique in that they are not lending experts working with one particular lender. They work with many lenders and are a bridge to helping a homeowner find the path to the best deal and lender for their unique needs. By working with many lenders the broker can offer more options than someone working with only one particular lender.
Also, lenders know that remortgage brokers are going to have may options to offer their clients, so lenders in an attempt to be more competitive offer deals to them that aren't available to the general public.
With the competitive and exclusive offers, the experience of working with many homeowners for remortgaging, and the ability to offer deals from many different lenders, a remortgage broker can make the process of finding a new deal less stressful.
Homeowners looking to find a unique and helpful path to their remortgage that will involve perhaps less stress and turmoil might want to consider a remortgage broker to help them along the way.