Remortgaging Offering Savings and a Better Pandemic Lifestyle for Homeowners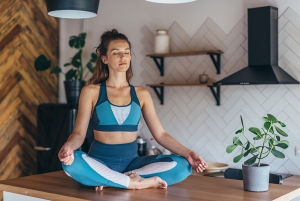 Homeowners have had many options put in front of them and those options could bring benefits that might make the future months and years better. The pandemic has many people out of work or has caused hardships to their businesses. Many have had to adjust to working at home and children have had to learn to study at home. Socializing is non-existent and life has changed drastically all while worrying about our own health and that of our loved ones and friends. Entertainment venues and museums are empty. Weddings and celebrations have been reduced to only a few or totally postponed, but there has been a way to adjust and find some relief and for homeowners it has been remortgaging that offers the opportunity.
Through remortgaging homeowners are finding they could save a substantial amount of money. The average savings per repayment monthly was noted as £200 or more in some reports. With that kind of savings it could make a difference for household budgets, and since that is only the average, some will find their savings are greater.
In addition to finding monthly repayment savings with a lower interest rate, there is the opportunity to secure a fixed rate remortgage. The fixed rate deal will through the term of the remortgage offer safety against rising rates. While the economy could seem far from a point when interest rates will rise, it could be sooner than expected that a small shift in the standard base rate is made by the Bank of England. Even a small shift in rates could have an impact on a household that is still in recovery mode despite the general shift of the UK economy.
Besides, what homeowner wants to pay more than they have to when savings could be secured for months or years ahead?
In addition, those homeowners with built up equity have the opportunity to seek a remortgage that will offer the ability to turn that equity into cash. The cash can be used for any need, but in the pandemic, many homeowners are using it to upgrade and improve their homes to better fit the pandemic lifestyle. Upgraded kitchens, entertainment purchases, and improved spaces for working and learning are popular, as well as upgraded internet and computer equipment for working, studying, and entertainment such as streaming or gaming. Home gyms and fitness areas are also popular.
The reinvestment into the home is in many cases increasing the value of the home.
For homeowners that are curious as to what savings could be available, or how much cash they could get into their hands with an equity cash release remortgage, it is easy to find out by shopping around online. Visiting the websites of remortgage lenders and brokers will offer quick quotes to obtain possible opportunities. Then taking action soon is suggested, as the pandemic and lockdowns are slowing down the processes and with so many opportunities available it would be a shame to miss out on what is available now.