Rightmove Reports Highest Average Asking Price Yet for Housing Market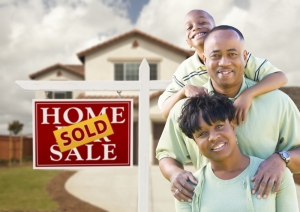 June was the busiest month ever for the UK housing market according to Rightmove. Sales reached a feverish peak as home buyers rushed to buy and take advantage of the stamp duty holiday before the deadline of 30 June. The tax relief opportunity has now been reduced and will return to the normal tax level at the end of September. The high demand pushed the average asking price into an all new high.
Some are afraid that the housing market is reaching the level of being in a bubble, which will burst and impact the housing market and in turn the economy. House prices could take a down turn and leave new home buyers turned homeowners with mortgage loans higher than the value of their property.
However, experts believe that the housing market will remain resilient. The stamp duty holiday may be reduced, but is still in place. Also, interest rates are remarkably low making borrowing cheaper than ever before as some lenders are putting out deals that are their historic lows.
While home buyers might be finding themselves priced out of the buying, homeowners are benefitting from the housing market surge in demand. Values of properties have increased and built up more equity to benefit those remortgaging. The higher loan to value, or LTV, has put some homeowners into categories that put them in reach of the best offered remortgage deals.
Remortgaging has also offered the opportunity for homeowners to release the built up equity into cash. Equity cash release remortgaging has put cash into hand to allow upgrades, improvements, and fund other expenses to allow homeowners to stay put and create their own dream home right where they are.
Rightmove reported that 90% of estate agents recorded the first six months of 2021 as the busiest since data was first collected in 2000. The average asking price of homes coming in to the market for England, Wales, and Scotland was at the new top level of £338,447.