Rightmove Reports Housing Market Surge as Demand Ramps Up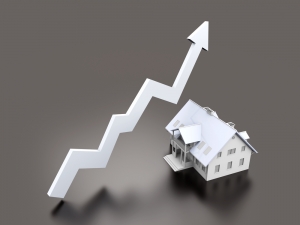 The interest in the housing market is reaching a new level. Even as the pandemic passes the one year mark and appears to be staying active a bit longer, home buyers are still seeking a home to best suit their pandemic and post-pandemic needs. With interest rates low, and a new government backed scheme to ease the risk of lenders during a struggling economy, the demand is sure to be high. The extension of the stamp duty holiday is also a motivator to buy now.
For some, the want of a home is simply the dream to be a homeowner. For others it is the need to have a place to live while also serving as a place that can offer room to work, study, workout, play, and entertain the family. Some families may be choosing to incorporate extended family members into the home so that any future lockdowns can be spent together. The pandemic has for some sparked a renewed interest in bringing family together rather than being apart and that could warrant a larger home or property.
The interest is high in the housing market according to Rightmove. Yet, supply is low. Sellers are thought to be holding off on putting their property on the market until the pandemic is more under control with higher vaccination levels in place. The spring season has brought more properties to market, but still short of expected demand.
Rightmove reported that the asking prices are up by 2.1% on the average. In addition, the time a property stays on the market is close to the lowest level ever. In October the average time on the market until a buyer was secured was 49 days, but as of the start of April the time period has fallen to 45 days.
The online property lister stated that asking prices increased 0.8% over March. The average asking price is at a historic high level at almost £328,000.
Tim Bannister, Rightmove's director of property data, said, "The stars have aligned for this spring price surge, with buyers' new space requirements being part of the constellation alongside cheap mortgages, stamp duty holiday extensions in England and Wales, government support for 95% mortgages and a shortage of suitable property to buy."