Rising Interest Rates Could Catch Homeowners Unaware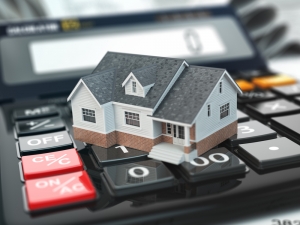 The UK housing market is still booming. It is stable and showing slight growth, but there are signs that it is slowing. It would be an expected outcome due to the rise in the standard base interest rate set by the Bank of England's Monetary Policy Committee (MPC) during the last three meetings. No longer is the base rate sitting near zero making borrowing highly affordable. It could still be considered low at below 1.0%, but in comparison to what had become an expected norm for many homeowners, it isn't low at all and could become quite uncomfortable for some household budgets.
The interest rate had set at near zero through most of the pandemic. In just a matter of months, and at each of the last three consecutive MPC meetings there has been a hike. In less than six months, the interest rate has risen from 0.1% to 0.75%. The next meeting, which is this week, is expected to bring yet another increase. This will be mean more increases than seen in a very long time, so long that many consumers are likely unware of the impact it will have on them, especially new home buyers and new homeowners.
Homeowners that have had their mortgage term end and have been moved to their lender's standard variable rate (SVR) could be sitting in a position to experience hardship if their budgets cannot handle the increases. With inflation taking more money out of consumer's pockets, and the fact that relief from rising inflation is not yet insight, it could come as a shock as to just how difficult rising interest rates could be on homeowners with a SVR.
Even homeowners that have not had their term end are encouraged to shop for a new deal. A remortgage could offer not only relief with a lower interest rate, but with a fixed rate remortgage could offer a barrier against the expected increases ahead.
Homeowners still in their mortgage term could face penalty fees by ending their deal early to remortgage. Yet, the penalty fee could be worth it to secure a fixed rate and peace of mind in the difficulties that could be ahead in the economy.
Homeowners are encouraged to prepare for what could be ahead. By taking a look at their current deal they could become more aware of when their mortgage term is due to end and become educated as to the interest rate tied to their current deal. If the interest rate could increase with the Bank's increases, it might be good strategy to see what fixed rate deals are available and make a change.
Those with their deals ending soon should definitely consider a remortgage. All homeowners actually should shop for a remortgage according to experts. Shopping online is fast and easy and offers insight to what savings or security a homeowner could obtain through remortgaging.
It should be noted, that with each increase by the MPC, lenders could quickly pull their lowest interest rate deals and replace them with higher rates. What is available now could disappear in the months or even weeks ahead. Also, lending could become tighter and it could make borrowing more difficult.
The waiting game is not encouraged by experts in this economic condition. Rates are not expected to decline and inflation will keep impacting household budgets for a time to come. The continued war in Ukraine will also impact the global economy especially in costs of fuel and energy. Of course, the continued impact by the pandemic is still an unknown.
By shopping for a remortgage, a homeowner could build some relief into their household budget in the current economy. Preparation is going to be the best strategy and as a homeowner doing so sooner rather than later could make all the difference.