Rush to Remortgage Heightens as Lenders Pull Higher LTV Deals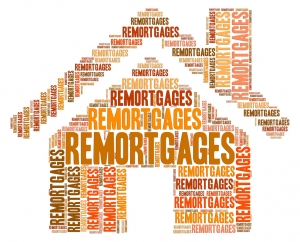 Homeowners have been encouraged to take advantage of the opportunities in remortgaging that are currently available. With low interest rates available due to the Bank of England's Monetary Policy Committee (MPC) lowering the standard base interest rate to a historical 0.1%, saving a substantial amount of money was possible for the many looking to boost their household budget. Some may have decided to wait it out since interest rates were low and there was not an expectation of increased rates in the near future and that strategy might have led them to miss out.
In the start of the historical cutting of the standard base rate by the MPC, lenders pulled a lot of their remortgage products from the market. The reissue of products at the start had borrowing requirements that shut many out of remortgaging. Either it was the requirements of lending, the lack of products, or the difficulty in starting the process due to lockdown that kept homeowners away.
The lockdown began to lift and lenders became comfortable doing business in the pandemic environment. They also became more comfortable with how to build products that would be balanced for the lender's need to make a profit and run their business while still attracting borrowers. More remortgage products began coming onto the market and that included offers with higher loan to value (LTV) which appealed to more homeowners as well as opening the remortgage opportunity up to more borrowers.
Demand grew from homeowners and according to some lenders the demand has been "unprecedented" which has pushed lenders to evaluate their offers and in the past few days many higher LTV offers have begun to disappear.
While there are still very attractive remortgage deals available, and some lenders have not pulled their higher LTV deals, it reveals that there are no guarantees that the best remortgage deals of today will be around tomorrow.
Experts have encouraged homeowners to shop around for what savings are available and if found to consider taking action to secure their best option sooner rather than later. That advice is proving to be valuable and homeowners waiting on the fence might want to consider taking it to heart while opportunities to save money are available.