Saving Money Possible with Fixed Remortgage Deals of Today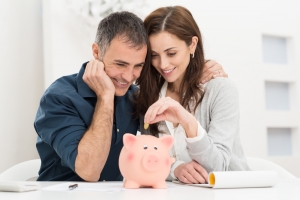 House owners looking to save money have a hard time finding it. Rising costs of food, petrol, and clothing are a constant challenge and always front and center. Making the monthly mortgage payment is only the beginning and even the thought of saving money can cause the greatest amount of stress. What all the financial experts recommend is to start a savings plan at a young age, but that is typically not what happens. Now, saving money has a new path. That path for many is remortgage.
Interest rates remain at historic lows. Since the turn of the calendar and the start of 2019, lenders have not only kept interest rates at low levels; many have made the decision to lower them even more. Rates on fixed remortgage deals are able to give many house owners the savings they need each month on the cost of the monthly mortgage payment.
The Bank of England has stressed in the last few weeks there will be no reason to raise the standard base rate, which now sits at 0.75%. After two increases in the last fifteen months, this is of great interest to house owners considering remortgage and non-property owners looking to purchase something.
House owners are faced with many opportunities at the current time. Housing experts see this as possibly the most opportune moment to consider remortgage.
Saving money is not just a challenge facing today's property owners. It is a stress-inducing and sometimes overwhelming exercise. The possibility remortgage offers property owners currently could be the best in many years, according to many close to the housing market.