Shadow MPC Votes before Scheduled MPC Meeting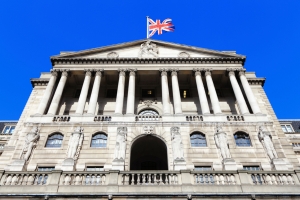 Interest rates will once again be at the center of the discussion during the next meeting of the MPC which is happening in just days. Before that meeting even takes place though, another group has already voted on the fate of the base rate and that decision is in line with the trend which has continued for years. The Shadow MPC, which is a coalition of The Northern Echo, the North East Chamber of Commerce and V&A Vigar & Company, has decided in a vote of 8-1 to hold the current interest rate of 0.5%. The decision to hold the interest rate is in recognition of the growth of the UK economy during the last eight years.
Amanda Vigar, chairwoman of the committee with V&A Vigar & Company, commented on the decision to hold the base rate at the low level of 0.5%, saying: "With so much uncertainty in the Eurozone and Greece, in particular, there is no basis to even consider a rise at this stage, especially with the General Election in just over three months' time.
"The UK economy grew at its fastest rate since 2007 last year but there are already some signs of stalling, so any change to the current base rate could potentially damage this progress."
Ross Smith of NECC commented on the decision in regard to inflation, saying: "Inflation has fallen to an even lower level and together with the uncertain events in the Eurozone; there is no pressure to raise the interest rates.
"We also don't want to change anything that would damage exports, especially in the North East, as a rise would only intensify the issue facing exporters in the region."
Mr. Jagota however, has a different opinion of a rise in the base rate. He believes households would act in no different fashion if the rate was slightly higher.
Jagota commented, saying: "There are indicators that we're on the road to recovery and, although there is a fair deal of volatility in the market, a slight increase of 0.25 or even 0.5 per cent wouldn't make much difference to households."