Shopping for a Remortgage is a Strategy Encouraged by Experts for All Homeowners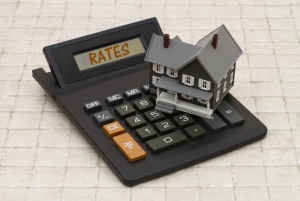 Homeowners are being encouraged to consider a remortgage. It is one way in which a homeowner could find relief from the financial strains of today's economy. Inflation, higher energy costs, and higher interest rates are all taking a toll on household budgets. Rather than pay out more than necessary, it is a smart strategy to try and save money when possible, and a remortgage could be helpful to a homeowner seeking savings.
The increases in interest rates have made a major change in the expense of owning a home. This is especially true to newer homeowners that have not faced the current level of interest rates offered by lenders.
The Bank of England's Monetary Policy Committee (MPC) has increased the standard base interest rate during each of the last nine consecutive meetings. Starting with December 2021 when the rate increased to 0.25% from the pandemic caused historic low rate of 0.1% throughout 2022 to the current 3.5%, borrowers have faced more expensive borrowing costs. The current base rate is the highest it has been in over a decade.
Homeowners that secured a loan during the period when the Bank's base rate was at a historic low, and when lenders offered their own historic low interest rates, could be shocked by the cost of their repayments with today's rates. Many have been shielded from the rate increases due to having secured a fixed rate deal previously. However, many will be coming to the end of their current term and will no longer be able to pay on such a cheap and low rate as before.
When a homeowner's mortgage term ends they can shop for a remortgage or allow their lender to move them to their standard variable rate or SVR. The SVR is likely at a higher interest rate level than could be found with a remortgage. It is also subject to increases due to the variable nature of the loan type. Rather than pay on a higher interest rate and have higher repayments, a homeowner could shop for a remortgage to secure the lowest interest rate possible. They could also choose a fixed rate deal to secure and lock in the chosen rate and escape any further rate hikes.
When rates were declining, homeowners sought remortgages to secure a lower interest rate and save money. Now that rates have been rising and are set to possibly rise further, remortgages are being sought to lock in current rates rather than face higher ones later. This is why some homeowners are choosing to pay a penalty fee to end their mortgage term early and remortgage with current rates rather than face possibly higher rates when their term was due to end.
Some homeowners have faced the fact that current rates are not going to be at historic lows, and they are focused on getting a fixed rate to secure fixed repayments for a longer term. This is also true of those that have faced financial changes since they first took out their current mortgage. It could offer peace of mind to be safe from further interest rate hikes rather than be on their current mortgage loan type if it is a variable type loan.
Some homeowners are seeking to release built up equity with a remortgage. The funds could be used as the homeowner needs and there are no restrictions for how the funds are used. Many homeowners are getting equity cash release remortgages to have cash on hand for emergency needs or to upgrade and improve their home's energy use to save even more money.
While historic low rates are no longer available, a remortgage is still likely to offer savings. A homeowner could save from having to pay on a higher SVR, they could choose a fixed rate deal to avoid paying more in the future, and with a cash release remortgage the homeowner could pay down debt attached to higher interest rates such as found with credit card debt and save money.
There are many reasons why a homeowner could benefit from a remortgage. Perhaps shopping for a remortgage is the best way to discover what opportunities and savings are available. The fact it is simple and quick to shop for a remortgage online makes it a top choice to consider as experts suggest.
Visiting the website of a remortgage lender could provide a quote in a matter of minutes. The homeowner could then visit other remortgage lender sites to gather other quotes to compare offers. It is even easier to visit the website of a remortgage broker. Brokers work with many lenders for the benefit of providing numerous quotes from a variety of lenders for the homeowner. Rather than securing only one quote from one lender, the homeowner could have many to compare from different lenders in minutes. Brokers also could offer exclusive deals from lenders that are not offered directly to borrowers.
It is worth noting that remortgaging involves fees. The homeowner should consider the fees along with the savings of one remortgage deal versus another. It is then the true savings are revealed for comparison to find the best remortgage deal. However, the need of the remortgage could make one deal better than another not only due to savings, or the fees, but also the length of the term, the type of loan, and possible incentives such as free legal work, or other unique features of the remortgage.
There are as many special and unique benefits of offered deals as there are unique and special needs of different homeowners.
It is easy to begin remortgage shopping online to find the best deal. Then, before deciding to remortgage, it's important to carefully consider the costs and benefits. It is also a good idea to consult with a financial advisor or remortgage broker to determine whether remortgaging is the right choice for now or the future.