Should You Remortgage Now or Wait It Out Until After Brexit for Greater Savings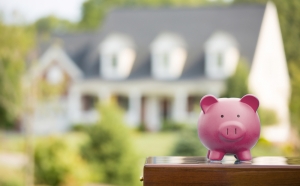 It is a little over two months until the Brexit deadline of 31 October sends markets into a spin. Deal or no deal there will be an impact according to experts, and currently the expectation is no deal. Experts are telling those that will need to remortgage during that time period to start thinking now about what action they will take. There are a high number of homeowners due to come off their current mortgage deal in October, so many are now in a hard situation as to whether to remortgage quickly or wait.
Remortgaging now could offer a homeowner the ability to secure an attractive low interest rate deal. Lenders are still competitive and are seeking to put out nice products that will catch the eye of a borrower. Therefore, the only reason to wait in the midst of so many opportunities is because the homeowner believes there could be even lower interest rates offered post-Brexit.
Homeowners also need to consider the equity currently built up in their property. Should Brexit shake the housing market, some homeowners could see their home value decline. Less equity could make a homeowner miss out on the best deals offered currently.
Experts remind those considering a wait and see tactic that should rates be cut, taking lender's deals lower, then it would not likely be long before increases follow. Therefore, seeking a fixed rate would likely be the best choice.
The decision to delay and see if rates decline should include the expectation of paying more than usual should the homeowner's loan be moved the lender's standard variable rate (SVR) at the end of the mortgage term. Without a remortgage, at the end of the term the loan is moved to the SVR until remortgaging. According to experts, some SVRs are double or more the level of interest rate that homeowners are used to paying, if they mortgaged two or more years ago. So if waiting is the choice, the homeowners should be prepared to pay more on a SVR.
Rather than pay more than necessary, getting a remortgage sooner than later would be the choice. However, if the homeowner is prepared, waiting until after the Brexit deadline could reveal unexpected opportunity to save more.
The decision on whether to wait it out or remortgage now is a choice that should be tailored to the needs of the homeowner and take into consideration what strain their household budget could take. Remortgaging now is a given as to the savings available and waiting is as unknown as Brexit itself.