Signs of Lending Tightening for Remortgages Could Be Emerging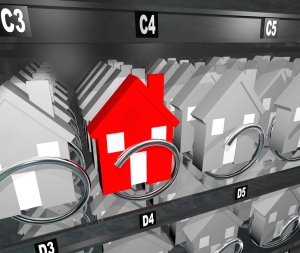 Current remortgage deals should be grabbing the attention of homeowners. There is likely a very good chance that a homeowner could find savings by securing a lower interest rate. It could result in a substantial savings for some at a time when injecting more money into the household budget could be helpful as families navigate the pandemic. While savings could be found, it appears that remortgage lending is tightening and some homeowners could find it more difficult to grab their savings opportunity in the days ahead.
Some lenders are withdrawing their most popular remortgage products. Of those lenders, Halifax, which is a part of Lloyds, pulled their two year fixed rate remortgage deals. Such a choice is, according to experts, to allow the lender to retain their low risk mortgage customers for longer terms by pulling the shorter two year term and pushing them to choose a longer term such as the three year or five year term.
Halifax's new three year deals are very attractive with a competitive 1.17%. Proving there are other savings options, but this deal is attached to a 60% LTV. Many homeowners will not qualify for such a level, and are more likely to have to choose between fewer choices and slightly higher interest rates.
The tightening of lending in remortgaging should not discourage homeowners from shopping for a savings opportunity. There are deals to find, and shopping online for quick quotes can quickly identify the possible savings available. Shopping online with remortgage brokers and lenders will offer a plethora of choices as brokers work with many lenders and often have access to exclusive deals from lenders not offered to the general public.
Savings are available and experts have been louder and louder in their encouragement to homeowners to consider a remortgage due to lower interest rates. Even if the tone is that lending could be tightening there are deals to be found. This pushes the point that persistence and taking action sooner rather than later could be the right option for those seeking savings.